Her work includes mm, fm, mfm!
New Release                                             
Bound To Brody
Book #1 of the Shifters and Lovers series
Zac McQuade is a former marine living two lives. On the surface he's a special agent for the FBI. Undercover, he's an assassin for the Secret Intelligence Service. When Zac returns to his childhood home for his niece's christening, the last person he expects to see is Brody Maitland, his former college crush. Though Zac's attraction to Brody has gone unfulfilled, he still thinks of him as the one who got away.
Dr. Brody Maitland is a practicing psychologist with a few secrets of his own. Though he has always admired Zac, he thinks he is terminally straight. Currently, Brody is conducting an off-the-record investigation, in search of a young male patient who's gone missing. Believing Zac's cover story, Brody enlists his help to solve the intricate case, plunging them both into a deadly game of intrigue and deception. As the attraction between the two very different men heats up, they are faced with the ultimate test of love and loyalty.

Romancing The Guardian
Book #2 of the Shifters and Lovers series
Available from Extasy Books  September 1 2015
Who knew the mission would come with  rewards.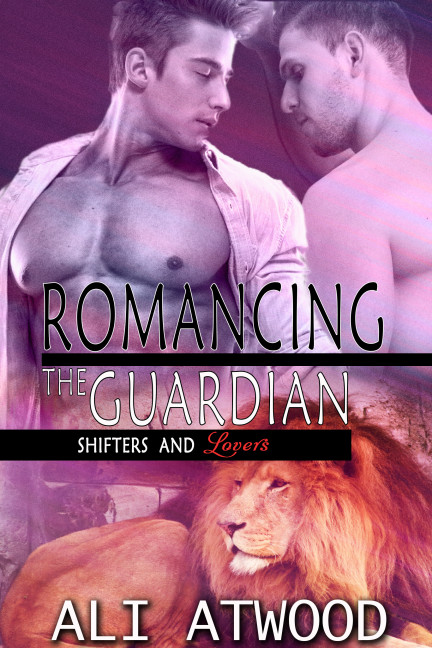 Rick Cantrell is an up and coming actor who's been featured in the top ten of the sexiest men's polls. He also has stalker on his trail.
Jordan Riker is a lion shifter with a difficult past. He quit his pride due to his controlling father's demands, and he was burned by his boyfriend shortly after. Now, he's a newbie bodyguard, assigned to protect the seriously hot, Rick Cantrell. Though Jordan is immediately drawn to the charismatic actor and recognizes the connection between them, he resists Cantrell's sexual advances to uphold his professional standards and guard his heart from further hurt.
Rick Cantrell is a never-take-no-for-an-answer kind of guy. Despite his bodyguard's best efforts to push him away, Rick thinks he may have the man of his dreams in Jordan Riker.